As a Typographic Workshop with artisan origins and an innovative look.
We are able to produce a wide range of high quality printed products for our customers.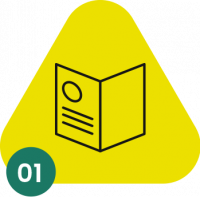 Promotional flyers
We add depth to your offers by highlighting the quality of the details.
Thanks to the careful printing process, you won't have any unpleasant surprises.
Promotional flyers
Point of sale setup (PGO)
Packaging
We create containers of any shape with the help of technology, we structure your project to the fullest.
Labels
We work with precision to guarantee a product with attention to the smallest details.
Cut labels
Roll adhesive labels
In-mold labeling (IML)
Discover the technologies